About Us
Click here to Learn More about our QuickBooks Expert Bill Timar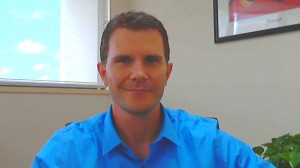 Founded in 2008, Quickpro Consulting, Inc takes accounting and small business consulting to the next level by building strong relationships with our clients and becoming your "go-to" source for all of your QuickBooks, accounting, payroll, and tax needs. We take the time to ensure we have a complete understanding of your business and provide the proper consulting to you and your staff.
Small business clients are our specialty. From e-commerce businesses to small construction companies, we offer a range of QuickBooks consulting and accounting services customized to fit your type of business.
We offer a range of accounting, bookkeeping, payroll, tax, and consulting services. From QuickBooks installation/setup to filing corporate tax returns, we have you covered from the ground up. Are you receiving letters from the IRS or the Department of Revenue? Why not alleviate your concerns and let us handle your issue at hand and help bring your business current with tax reporting agencies. Give yourself the peace of mind that your company's financial activity is being professionally managed so you can focus on what's important-making money and growing your business.
Visit us at 351 S. Cypress Rd Suite 404A Pompano Beach, FL 33060 or Call (954) 773-8446